Educative publisher Malmberg developed an online homework platform for elementary school called 'Familie Pluym' in 2012 to 2015. We created animation and backgrounds for this show for approximatly 1,5 years.
I created many backgrounds for this show based upon the designs made by Leo de Wijs.
Client: Malmberg

Design: Leo de Wijs
Background artist: Harmen van der Horst
Animatie: Lukas Krepel, Joost Lieuwma, Daan Velsink & Patrick Schoenmaker
Coördinati: Gavin Esajas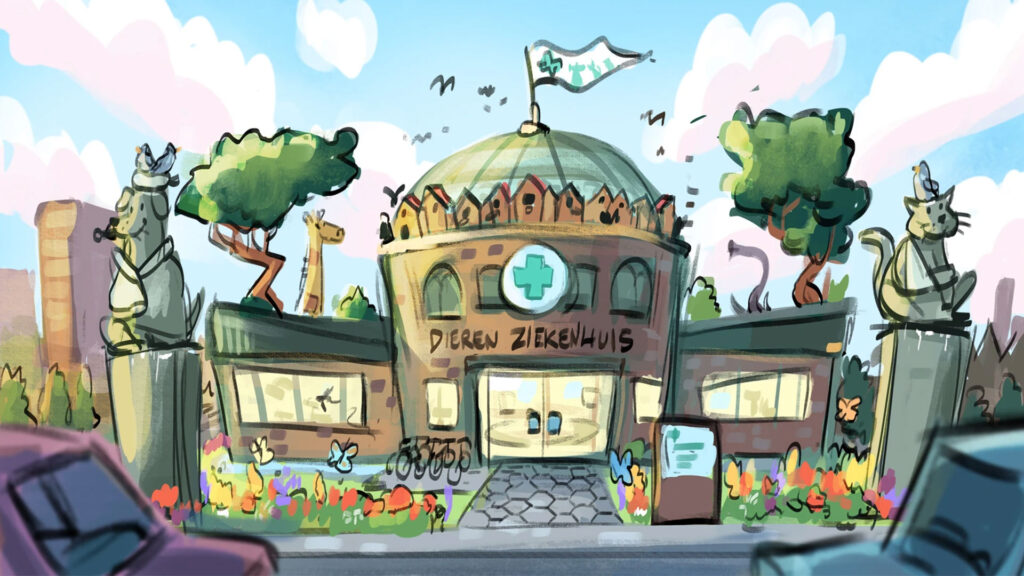 A hospital with much love for the animals.

(Credits: Leo de Wijs)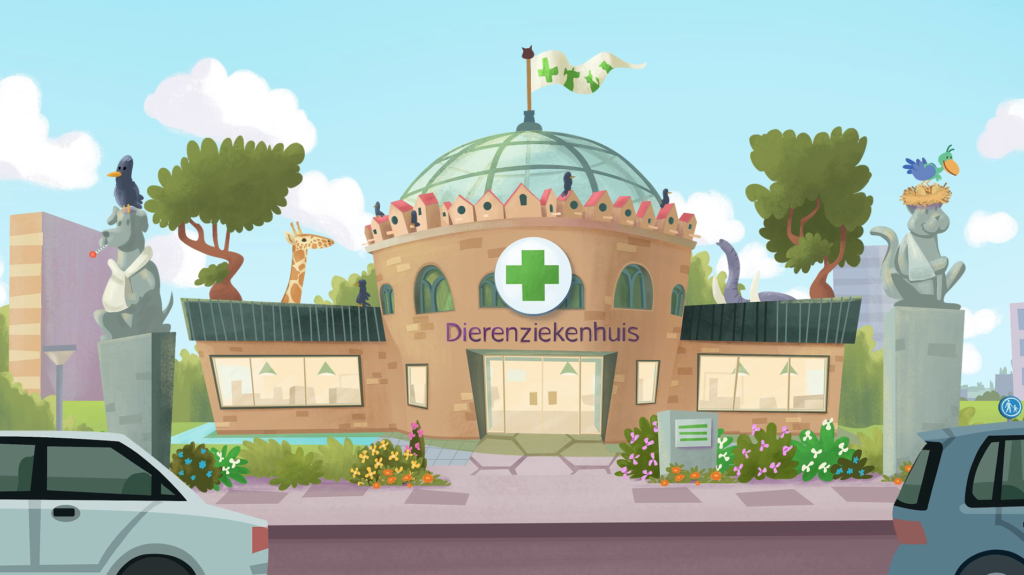 This is the hospital were Lisa works.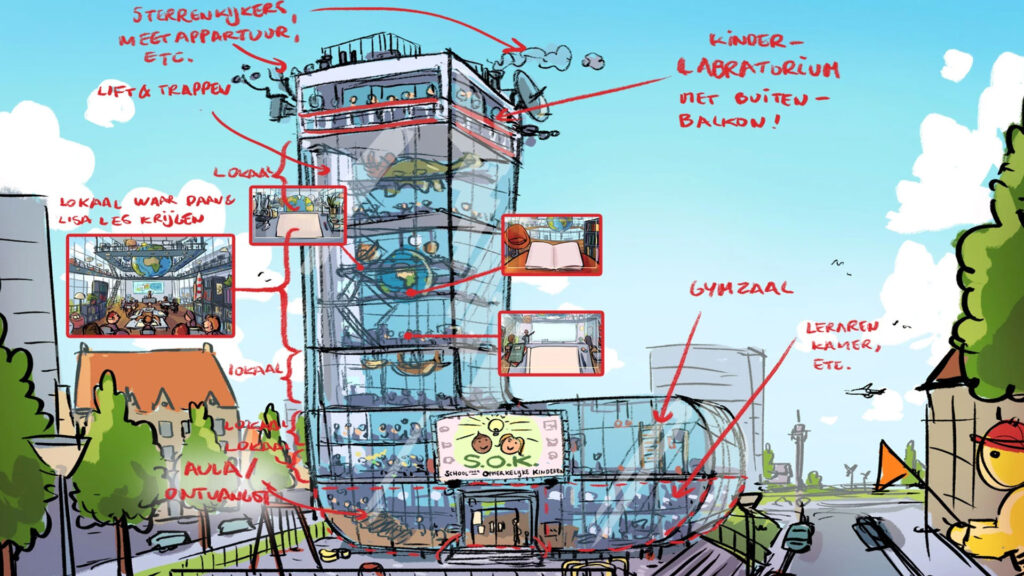 The school of the very bright children from Family Pluym in shape of a sock.

(Credits: Leo de Wijs)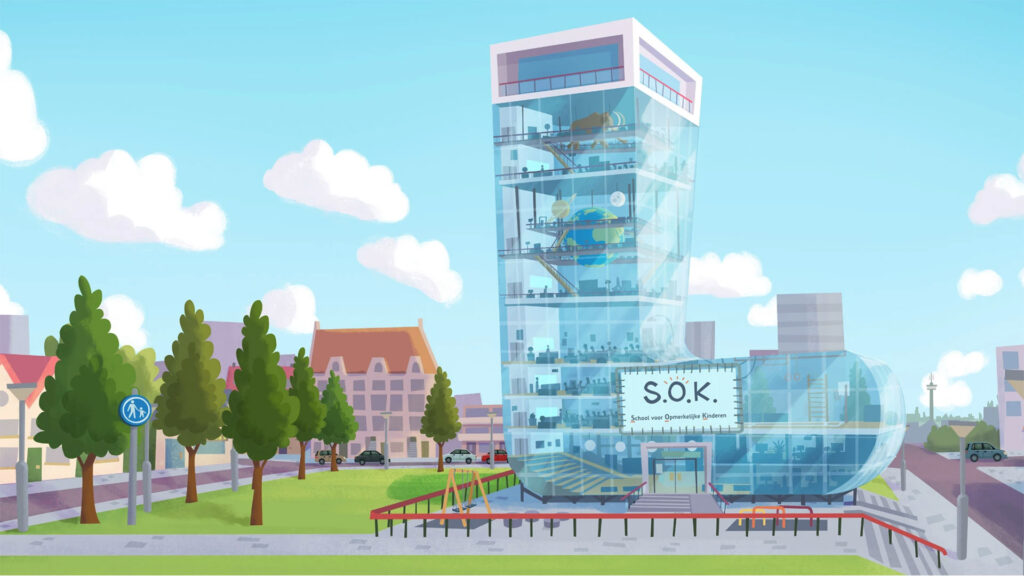 An expeptional school with a lot of interesting things.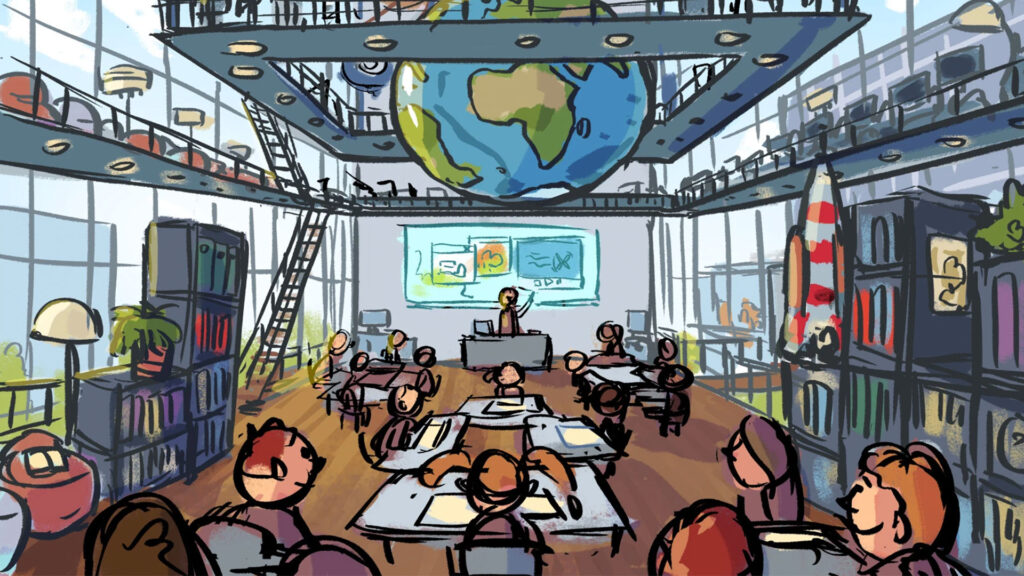 The very interesting classroom.

(Credits: Leo de Wijs)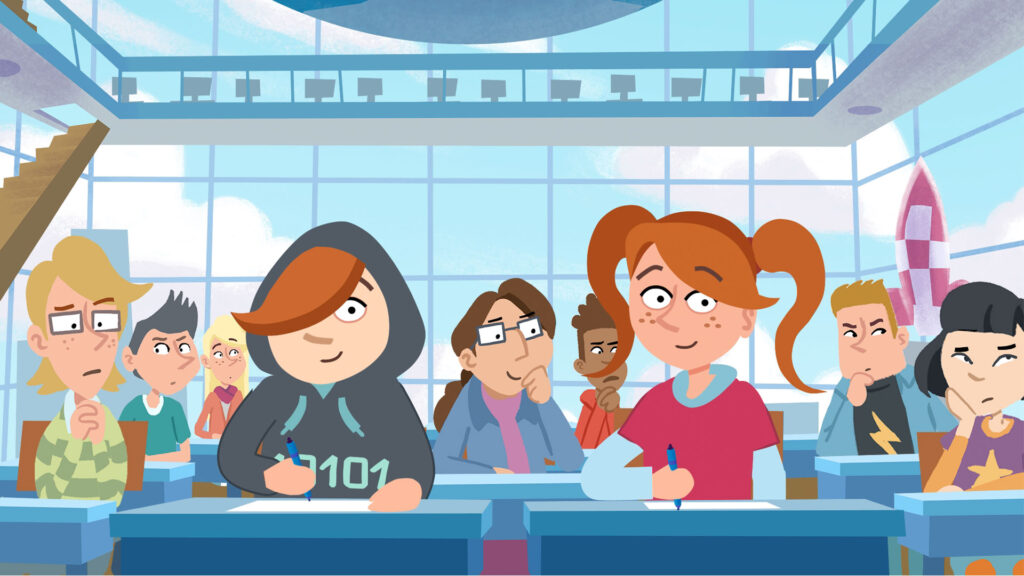 Screenshot final art classroom
Screenshot were Lisa and Daan sit in the classroom.