We created this animation as an introduction for a tour for children through the Van Gogh Museum in Amsterdam. Two eccentric French ladies travel to Amsterdam to solve a mystery surrounding their grandfather Camille, whose portrait was painted by Vincent van Gogh during his time in France.
Stem Coco: Yvonne Kuhfus
Stem Jojo: Tessel Beek
Regie: Daan Velsink
Animatie Script: Daan Velsink
Design: Patrick Schoenmaker & Harmen van der Horst
Animatie: Lukas Krepel, Joost Lieuwma, Daan Velsink & Patrick Schoenmaker
Sound design: Bob Kommer Studio's
Muziek: Paraphrase Music
Productie: Lukas Krepel & Daan Velsink
Coördinati VGM: René van Blerk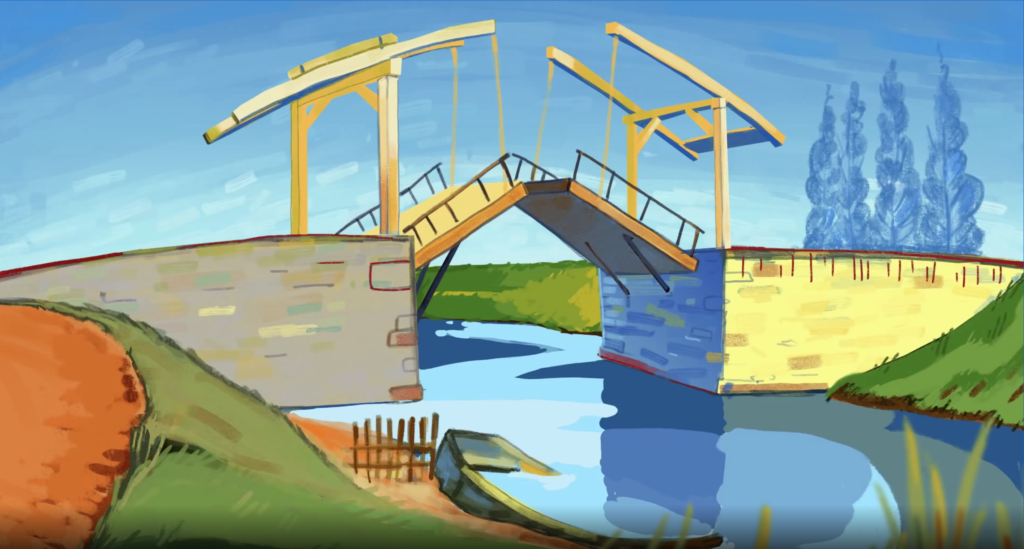 The design is reminiscent of Vincent van Gogh's signature painting style and the subjects he frequently depicted throughout his career.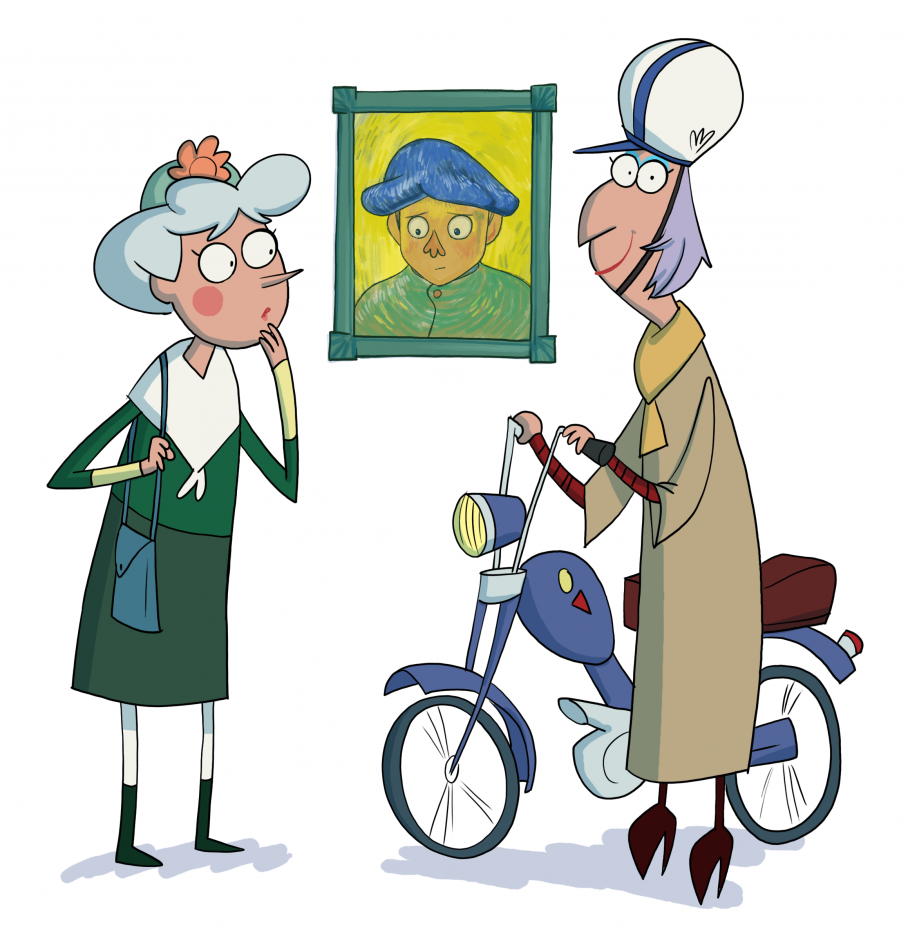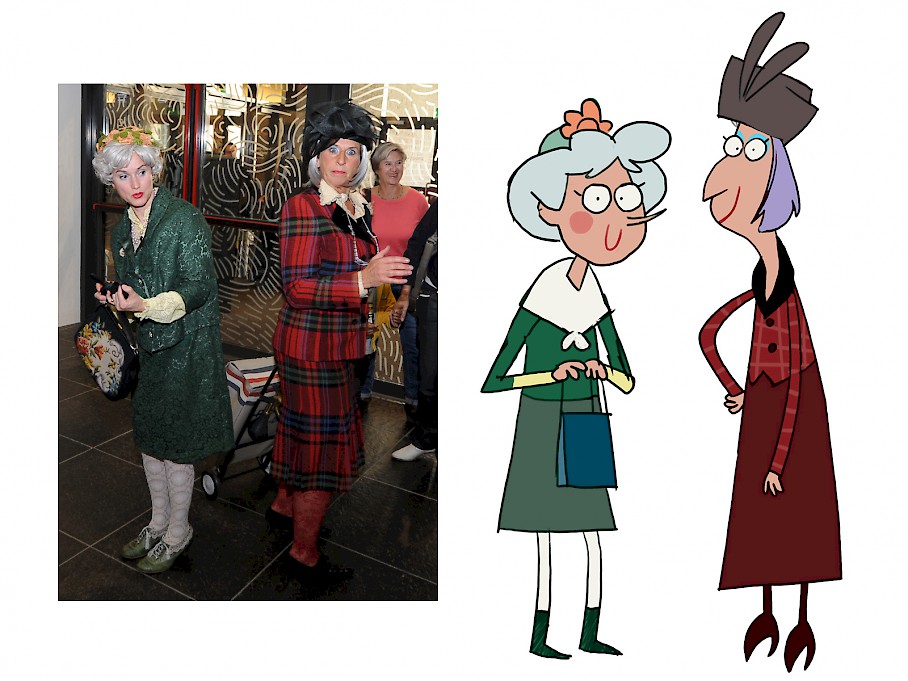 Coco and Jojo in real life