animation and visual development
WolkenVeld delves deeper into the world of digital comics, featuring a distinctive style in full 3D animation. It offers a peek into the adventures of Teun and his pet frog Sjef. You can catch a glimpse of this upcoming series in the PLASTIEK app.
Client: Plastiek
Created by: André Bergs & Thawatcahi Chunhachai
Design: Harmen van der Horst
Background artist: Harmen van der Horst
Writer: Milo
Animatie: Plastiek
"Water has been steadily rising in the town of Froonäcker. On the verge of submersion the community is at a loss: Who or what is to blame?! As the clock is running out, Teun and his amphibian friend Sjef are certain the mythical (baby-toe-eating) Drakes are the cause! They just need to prove it …"
First look at the workings of 'Wolkenveld' as digital comic.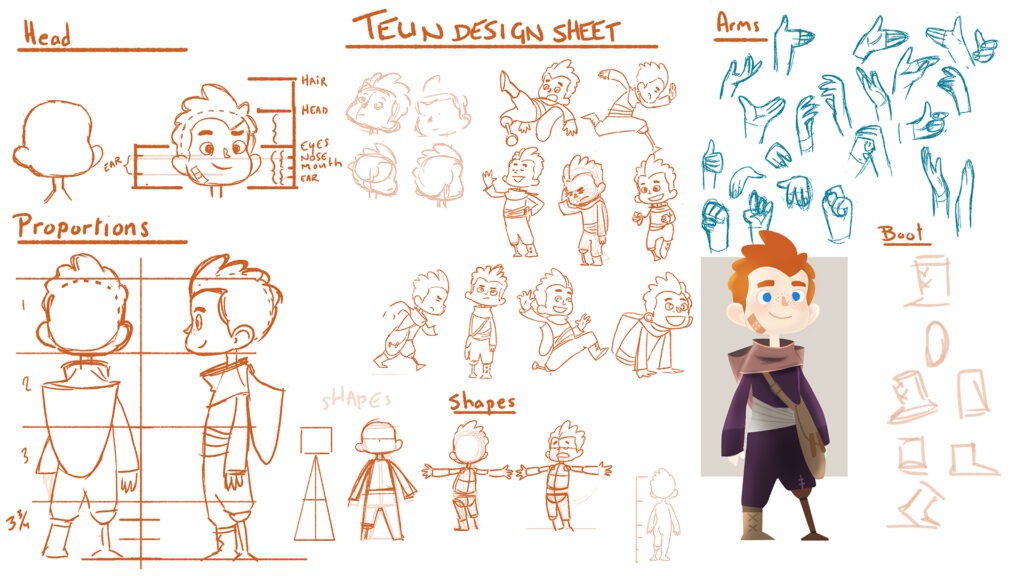 Teun, accompanied by his trusty frog companion Sjef, is embarking on an exciting adventure as one of the heroes of 'Wolkenveld'.Set in a time that resembles an ancient Dutch town during the medieval period
First animation of the main character Teun
Blender grease pencil test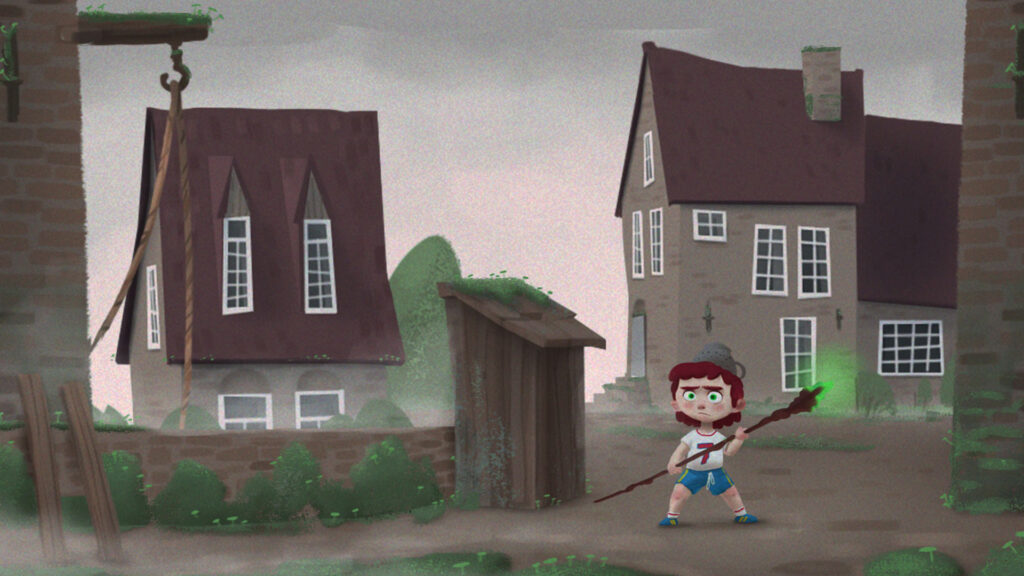 The town of Froonäcker is always covered by clouds.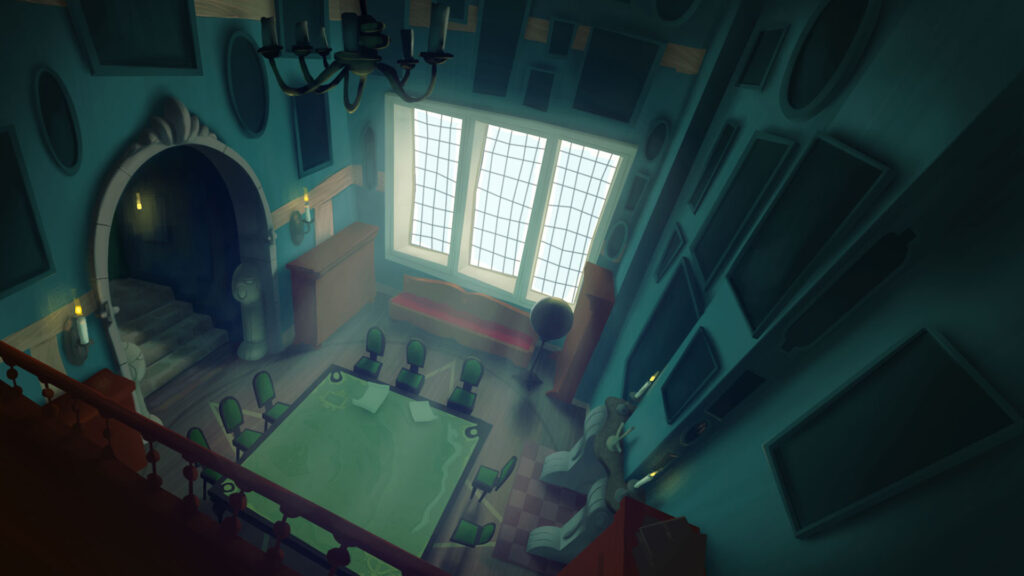 There is a lot to discover in the map room.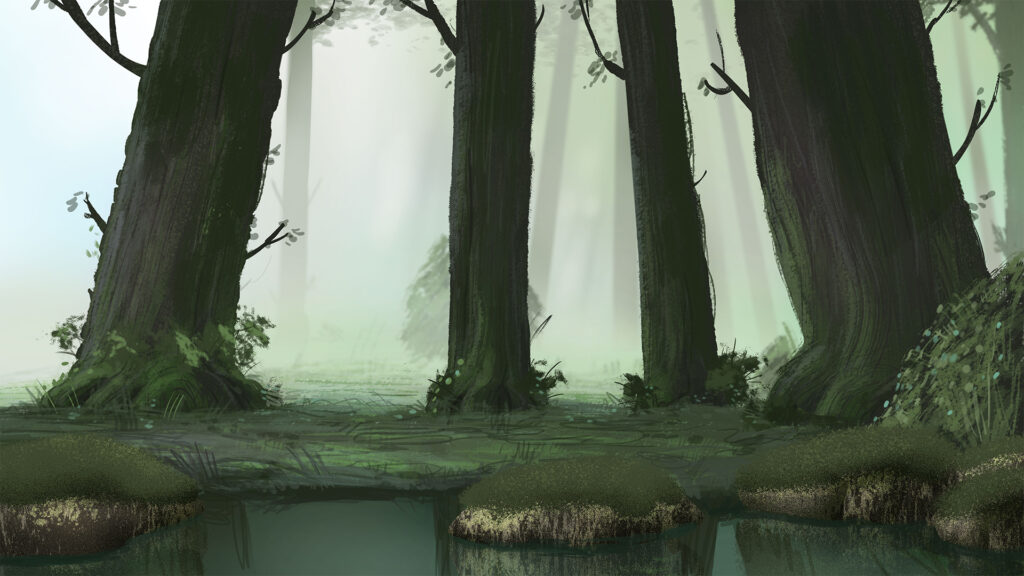 The wet and foggy mashes surrounding Froonäcker.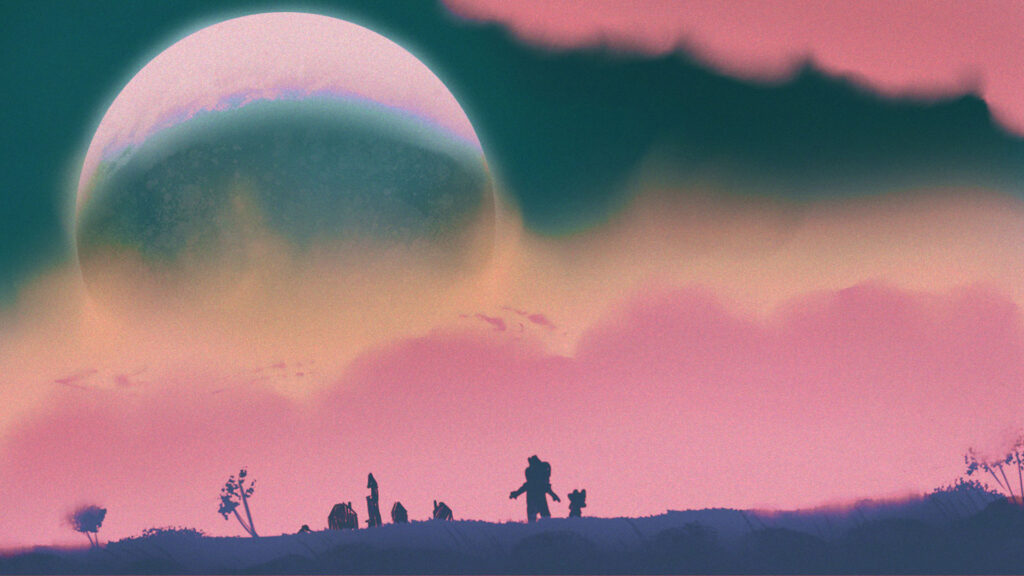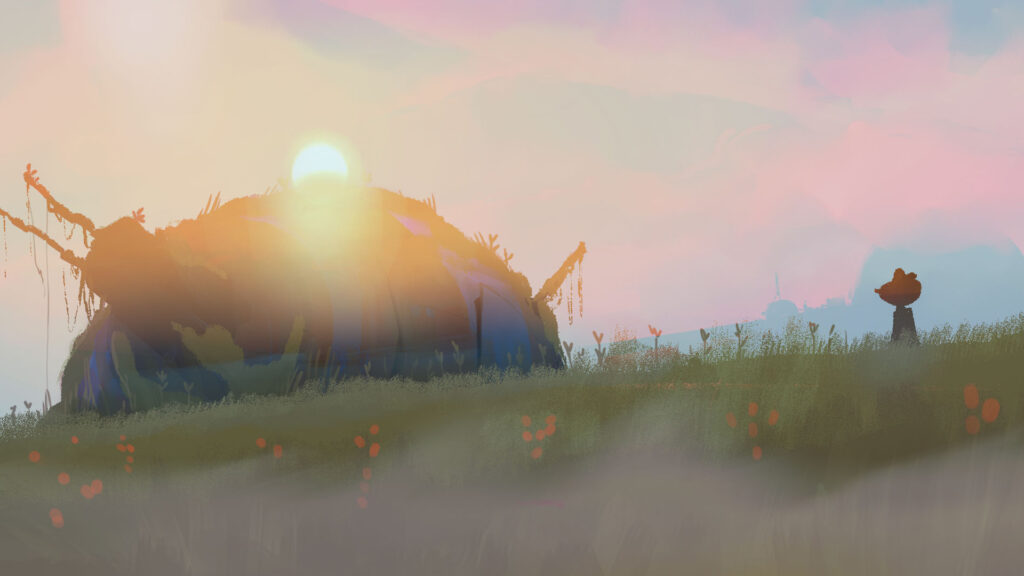 Were the machines of old can be found.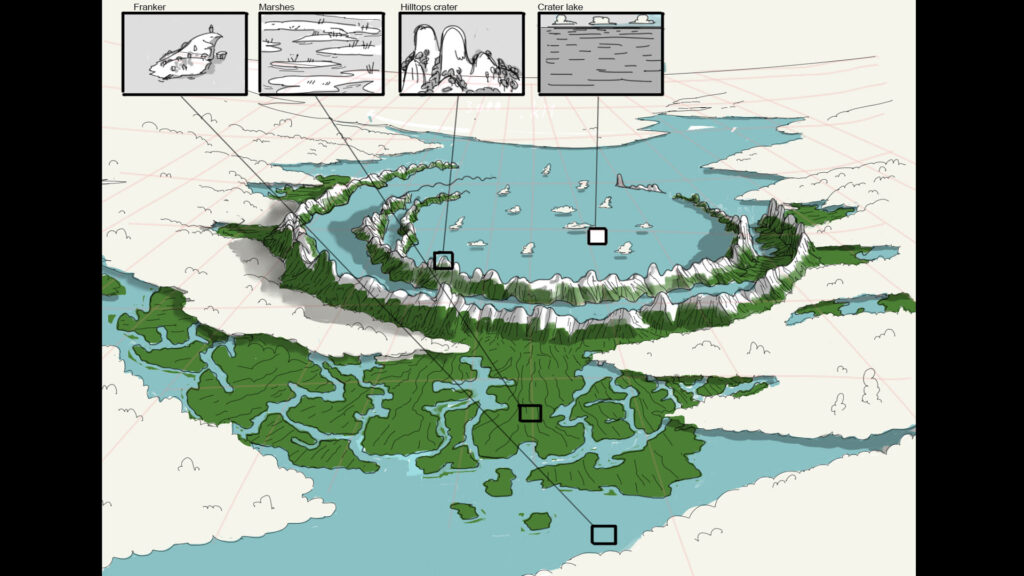 Worldview of the tale of 'Wolkenveld'.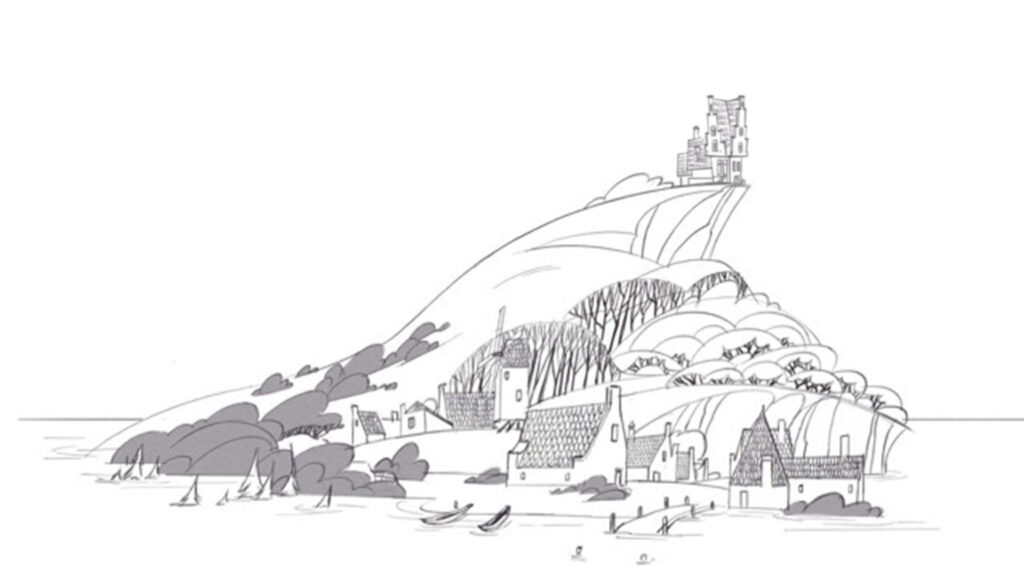 The town of Froonäcker situated on an Island.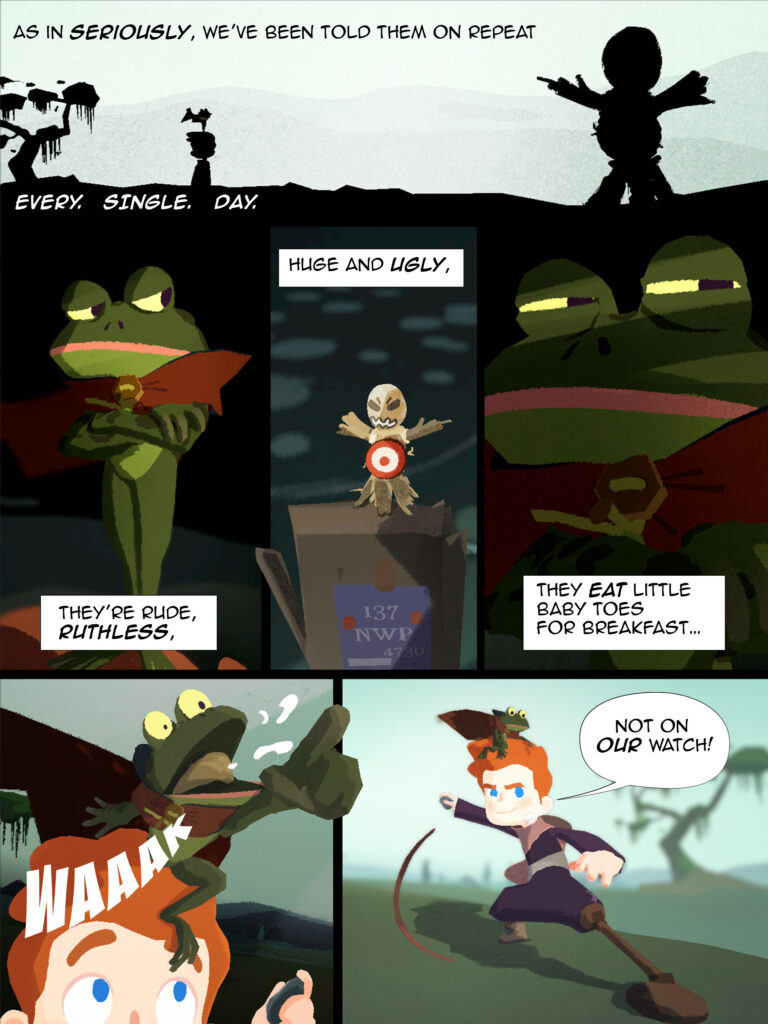 Page from the digital comic
First pages of the digital comic.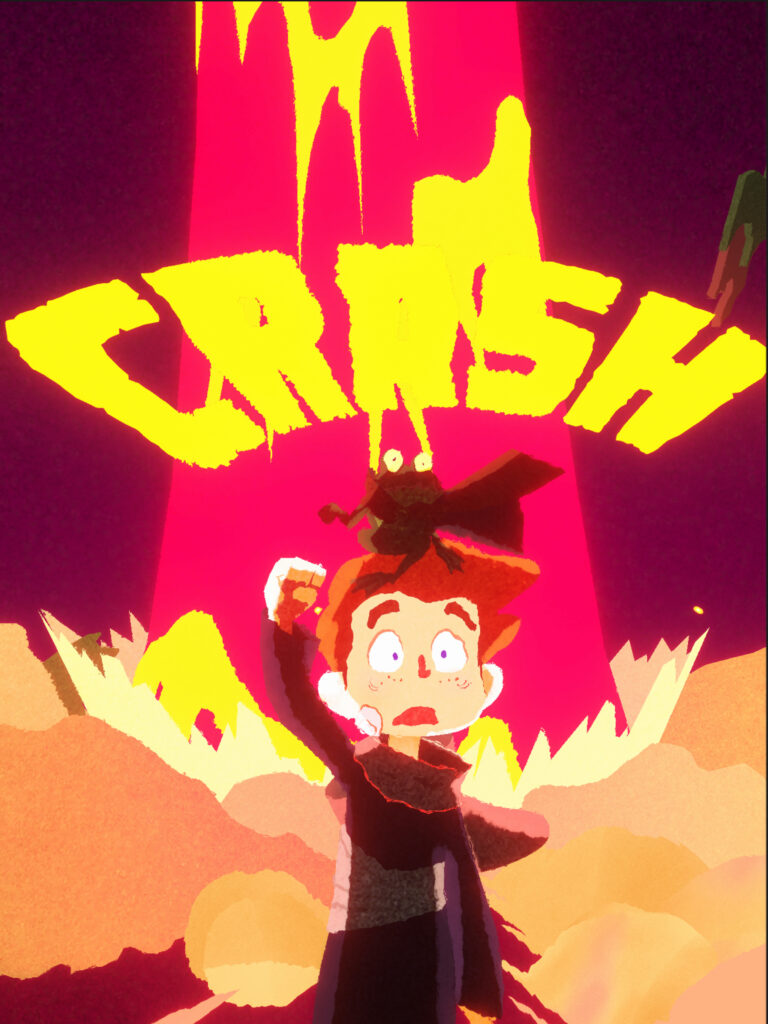 When things come crashing down.
ANIMATION AND VISUAL DEVELOPMENT